Habitats
Biodiversity describes every living thing in the world, from the smallest insect to the tallest tree, from microbes to blue whales and everything in between.
Geodiversity is the variation of geological elements including types of rock and soil, minerals, fossils, water and landforms.
When biodiversity and geodiversity combine they create complex habitats that a varied range of wildlife and plants depend upon. The survival of these habitats depends entirely upon our ability to understand, appreciate and care for them.
The Clwydian Range and Dee Valley AONB embraces a number of habitats and wildlife that have been highlighted as needing action to halt their decline and indeed bring about recovery. Please check out our projects to see specific actions in place.
Limestone Cliffs and Pavement
Limestone is a remarkable rock that forms some of Britain's most distinctive landscapes. Magnificent examples of this dramatic scenery lie within the Clwydian Range and Dee Valley Area of Outstanding Natural Beauty, at Creigiau Eglwyseg, Bryn Alyn, Prestatyn Hillside and Loggerheads Country Park.
Limestone grassland
Limestone grassland is an exceptionally diverse habitat supporting many wild flowers such as cowslip and rockrose, some rare and uncommon such as autumn gentian and orchids such as early purple. These in their turn support a variety of invertebrates including many butterflies and moths such as the common blue butterfly and the red- spotted burnet moth.
Heathland
The large expanses of heather moorlands that carpet the AONB are of international importance. Over half of the World's heathland habitats are found in the UK and they form by far the largest area of undeveloped wildlife habitats left in Wales.
These moorlands are special places for upland birds such as stonechat, tree pipit, hen harrier and merlin which visit the moors during the spring and summer months to breed. The cry of the curlew was once a familiar sound in the summer before it returned to the estuaries to over-winter. The moorlands of the Clwydian Range and Dee Valley are also a strong hold for the black grouse, one of the UK's rarest birds. Find out more about heathland management in the AONB.
Woodland
Many of the woodlands of the Clwydian range and Dee Valley are semi natural ancient woodlands and represent a link to the landscape as it appeared following the last ice age. Because they have remained relatively undisturbed for so long they support a rich diversity of flora and fauna. Find out more about woodland management practices in the AONB.
River valleys and wetland
Otters and water voles depend on our waterways. Fortunately the otter is beginning to recover but water voles are seriously declining. Action is needed now to prevent it disappearing altogether.
Related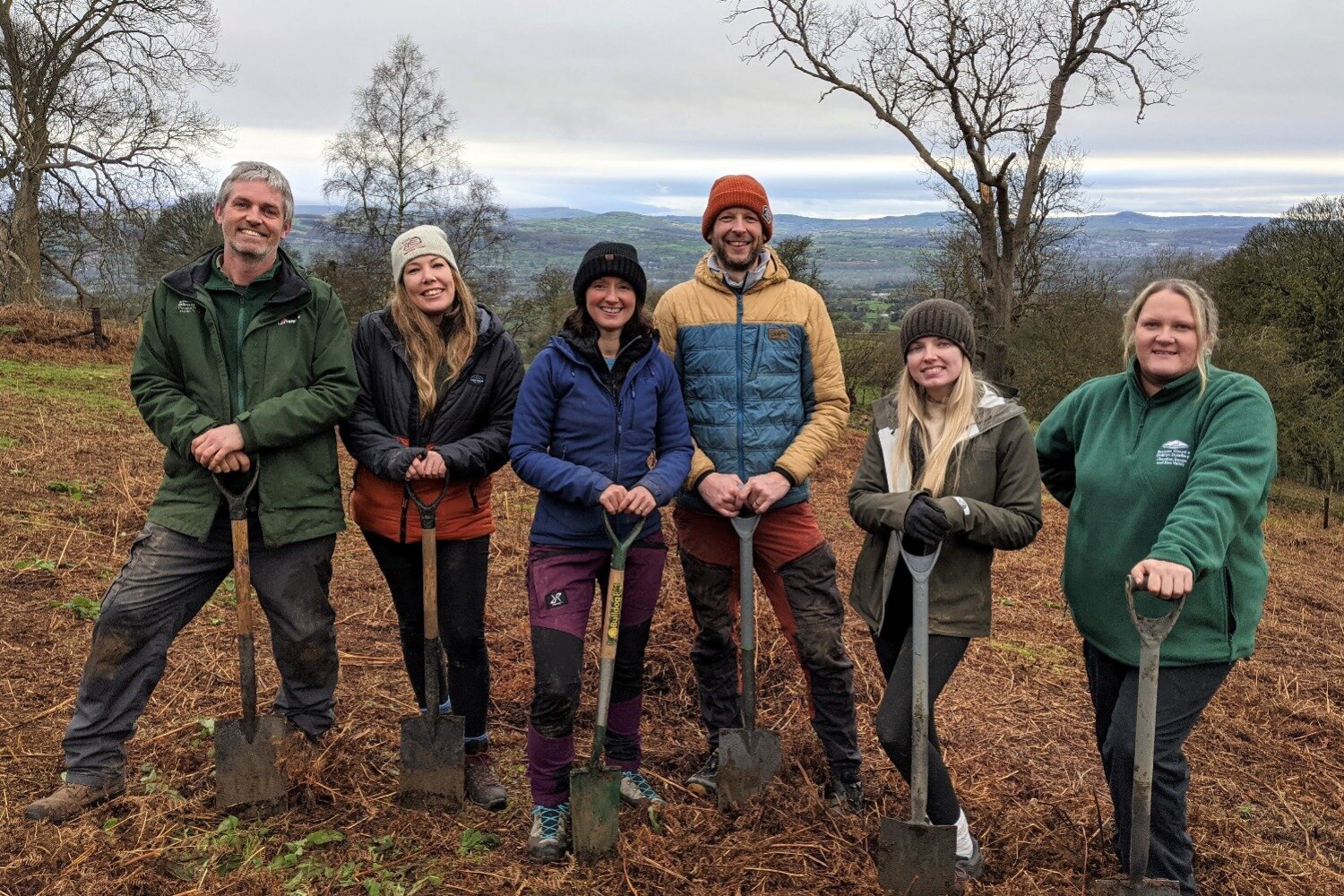 185 Trees Planted to Create New Woodland