Wildlife
The habitats that are found within the Clwydian Range and Dee Valley AONB, such as limestone cliffs and grasslands, heathland, woodland and river valleys are home to a varied range of flora and fauna, the presence of which add to the unique character of the area. Taking a walk or a cycle trail anywhere within the AONB will reward the wildlife spotter with an opportunity to see some often rare, but always beautiful plants and animals.
Limestone grassland is an exceptionally diverse habitat supporting many wild flowers such as cowslip and rockrose, including some rare and uncommon such as autumn gentian and orchids. These in turn support a variety of invertebrates including many butterflies and moths such as the common blue butterfly and the red-spotted burnet moth.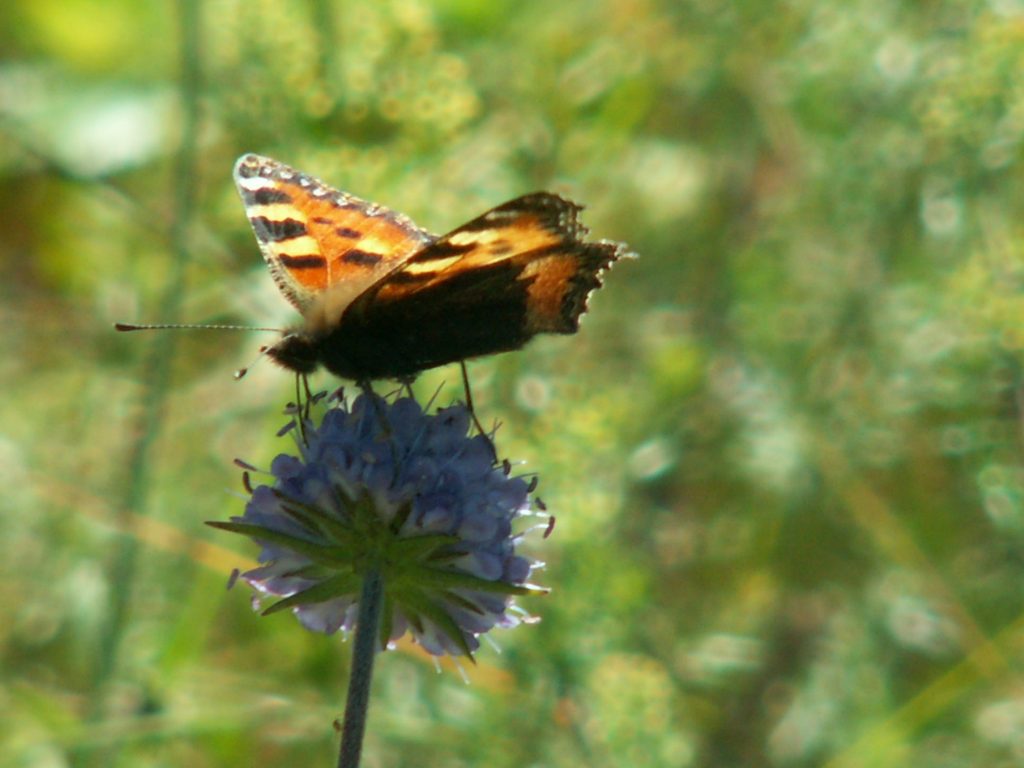 Heathlands are special places for upland birds such as stonechat, tree pipit, hen harrier and merlin, which visit the moors during the spring and summer months to breed. The cry of the curlew was once a familiar sound in the summer before it returned to estuaries over winter.
Otters and voles depend upon our waterways. Fortunately the otter is beginning to recover but the water voles are seriously declining. Action is needed now to prevent them disappearing altogether.
Some of the species found within the Clwydian Range and Dee Valley AONB are listed as threatened or rapidly declining nationally, for example the pearl-bordered fritillary butterfly, lesser horseshoe bat, black grouse and water vole. Listed mammals include brown hare, dormouse, otter and other bat species while endangered birds include lapwing and yellowhammer. Also highlighted are some amphibians, reptiles and invertebrates, as well as a number of wild plants including mosses, fungi and lichens.
It is important to do our bit to protect our planet and even as individuals, taking local action can make a big impact on the survival of endangered species. Please do come and see our wildlife, but perhaps also consider taking advantage of some of the volunteering opportunities to get involved in caring for them while we can. If you cannot join us at our events but conserving our rich wildlife is important to you, consider donating to our projects so that we may bring more and better resources to our actions.