The Clwydian Range
and Dee Valley AONB
The Clwydian Range and Dee Valley form a dramatic upland frontier in North Wales, with scenic landscapes, dramatic summits and historic towns and villages.
The heather-clad hills of the Clwydian Range that reward the adventurer with ancient hillforts and incredible views give way to the Dee Valley's rich cultural and industrial heritage. The distinctive beauty and significance of this exceptional landscape is protected and enhanced as one of only five Areas of Outstanding Natural Beauty in Wales.
About Our Picturesque Landscape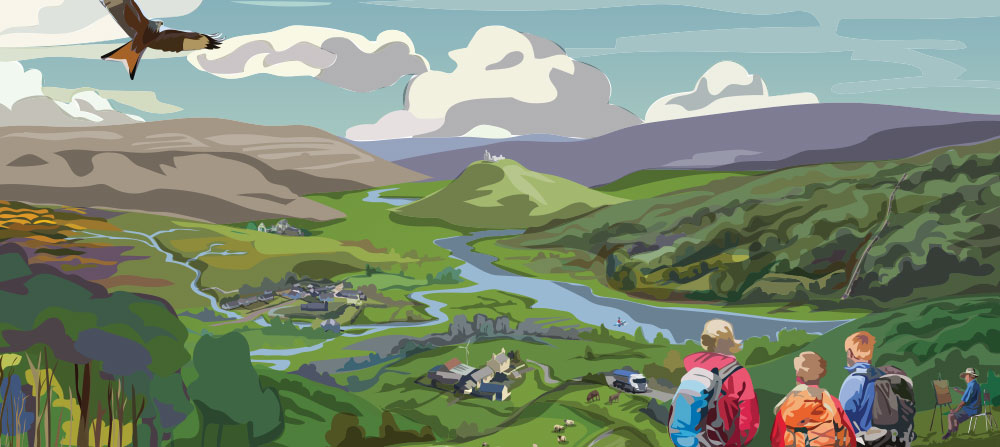 What is it?
A National Lottery Heritage Fund partnership scheme that focuses on the Dee Valley and Pontcysyllte Aqueduct, and the inspirational journeys that have been and continue to be taken in the area.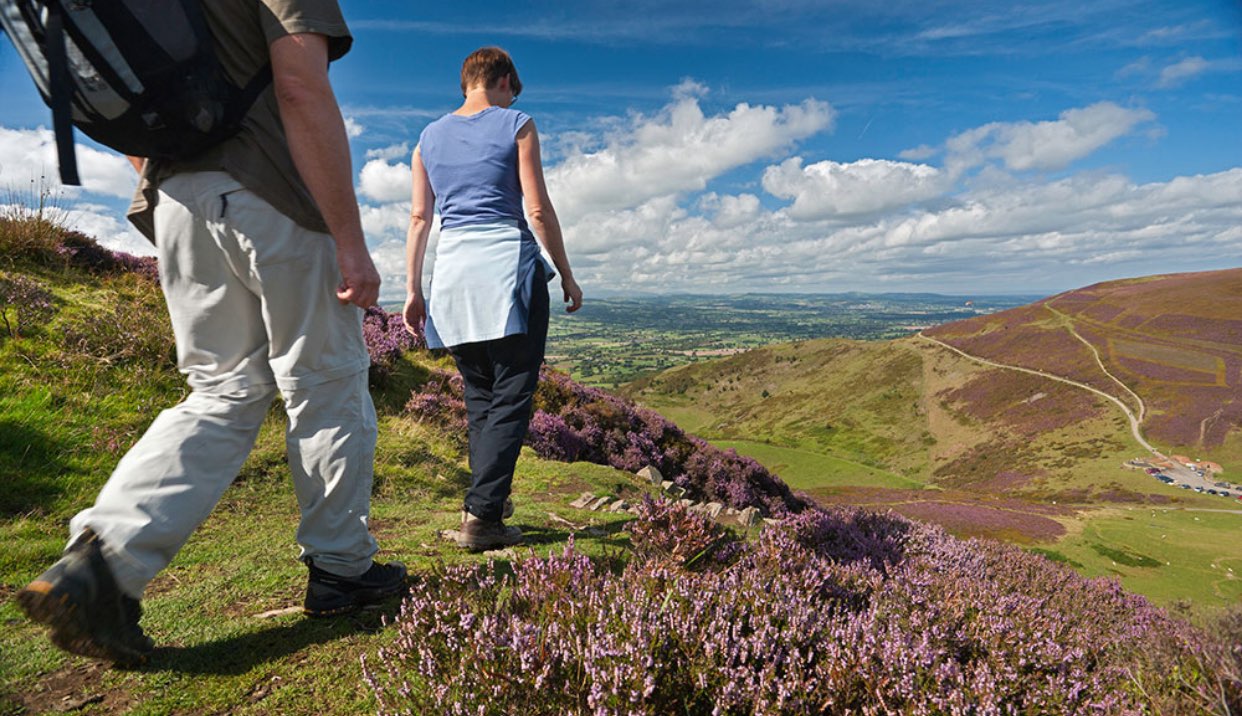 Enjoying the AONB
There are many ways of discovering the beauty of our landscape. You will find the perfect way to enjoy the Clwydian Range and Dee Valley, whether it be walking, learning its history, spotting wildlife, taking to the water, cycling, or simply taking photographs.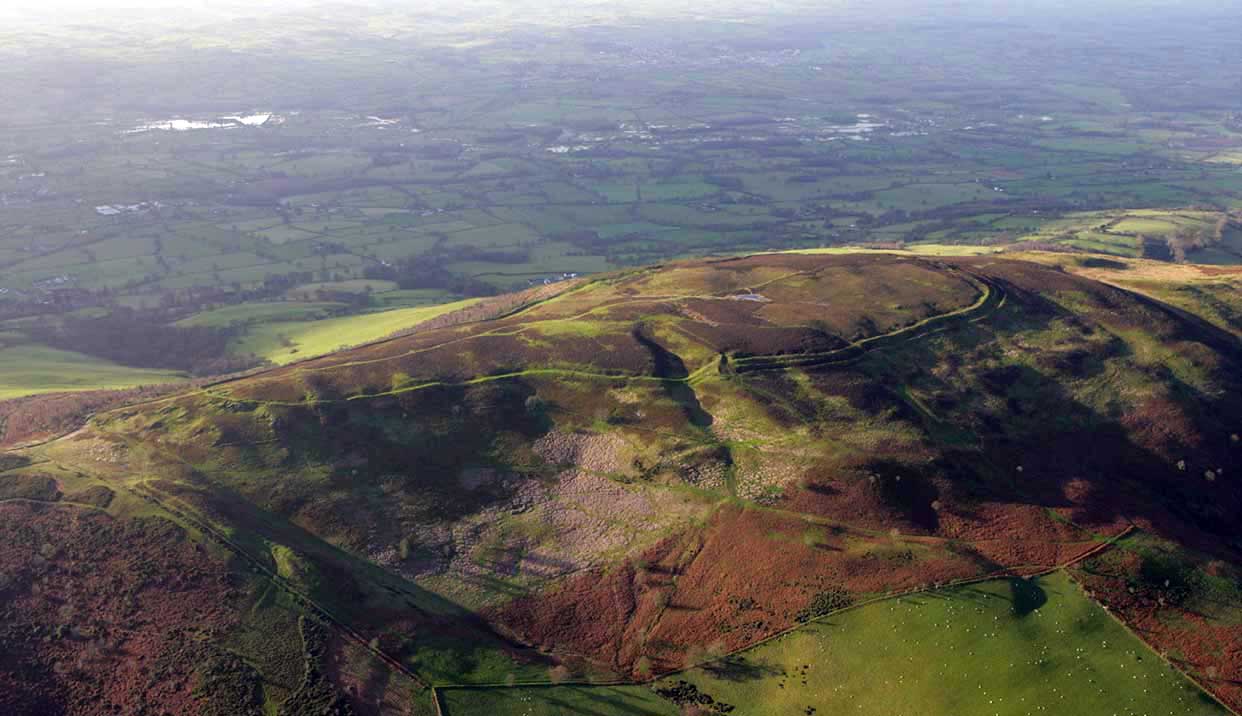 Mapping the AONB
Explore the website to find our themed interactive maps, including the sites of our Hillforts, our Dark Skies discovery sites, and also our useful Planning map of the AONB boundary.
Running closely along the border of England and North East Wales, The Clwydian Range and Dee Valley Area of Outstanding Natural Beauty (AONB) is very easy to reach from all parts of Great Britain and beyond, making it the perfect destination for a day out, short break or holiday.