Coed Pen y Pigyn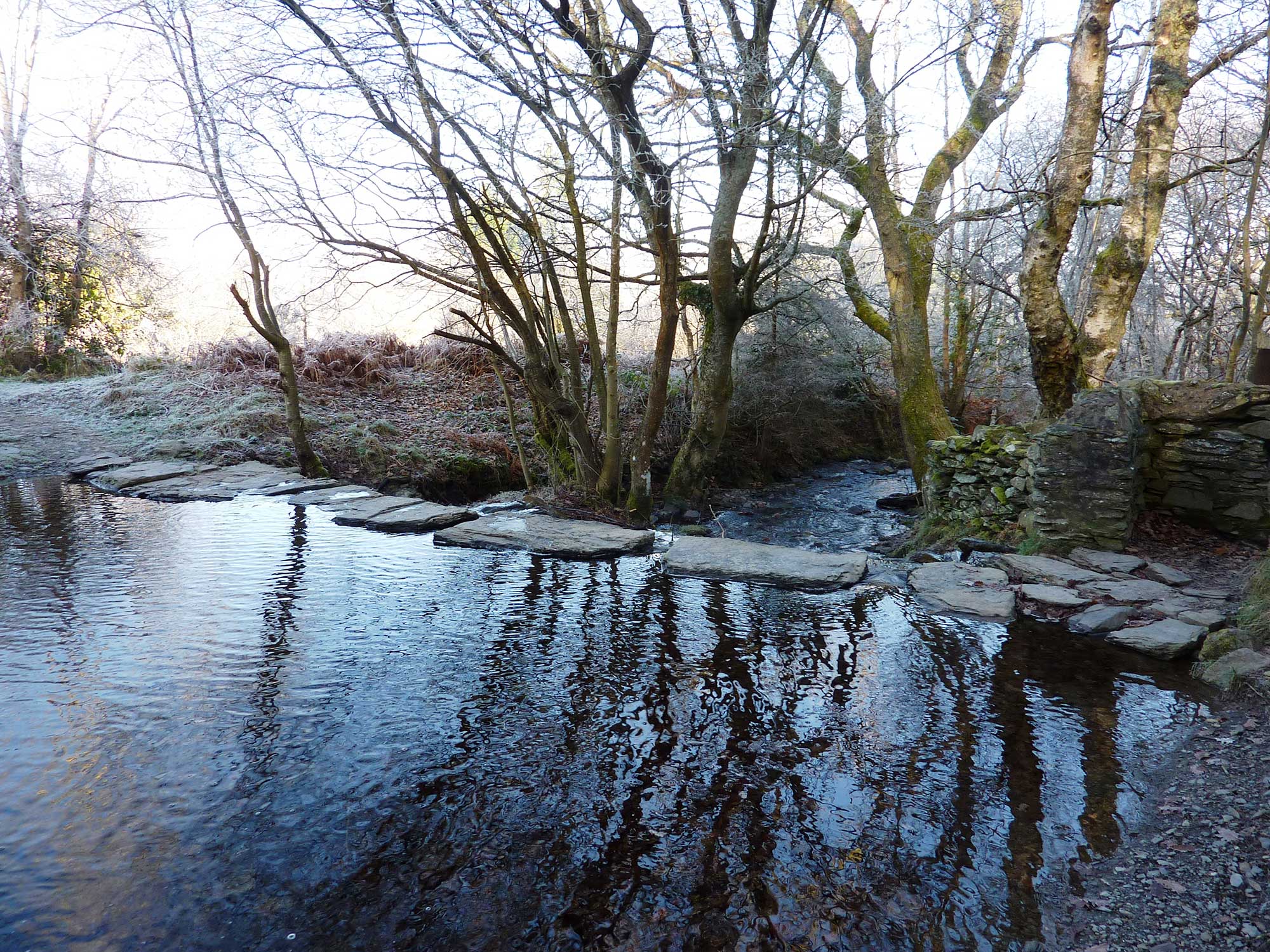 (Pen y Pigyn Wood) is set in the Dee Valley adjoining Corwen town centre.
Park in the main car park, follow a footpath past the church and emerge into a steep sessile oak woodland which contains an atmospheric Gorsedd stone circle erected for the National Victory Eisteddfod in 1919. Its architect Iolo Morganwg believed he was descended from the druids. Similar stone circles occur throughout Wales, and are part of an ancient tradition of chairing and crowning the winning bards at Eisteddfodau.
On trails through the ancient woodland you can see lots of sculptures of animals and, if you're lucky, living breathing ones, too. This is one of the last strongholds in Wales of the increasingly rare red squirrel, which has been in decline ever since the larger American grey squirrel was introduced to Britain in the 1870s
There is a viewpoint at the spot where legend says Welsh prince Owain Glyndwr, in a fit of rage, hurled his dagger from the hillside with such force that it left its outline in a rock below. The stone, with its strange dagger mark, can still be seen today serving as a lintel above the reconstructed south doorway of Corwen church.
Related