Moel Famau Country Park
Moel Famau means 'Mother Mountain' in Welsh, and this peak is well named – at 554m (1818ft) it is the highest summit in the Clwydian Range.
It sits in the middle of the heather-clad hills of the central part of the Range and offers stunning views across the Vale of Clwyd to Snowdonia and the North Wales coast. One of the best ways to reach it is via Offa's Dyke National Trail. Topped by the Jubilee Tower this iconic landmark is visible for many miles around.
Moel Famau and much of the surrounding land make up Moel Famau Country Park, which attracts about 200,000 visitors each year.
Did You Know?
In 1888, reports of gold found on Moel Famau hit the local headlines. The land around Moel Famau was mined in what became known as the 'Cilcain Gold Rush' but sadly no fortunes were found.
The mountains here are covered in heather moorland, an internationally important habitat. But what remains is only a fragment of what was here 100 years ago. Forestation and agricultural improvement has led to a 40% loss since the Second World War.
Much of the Country Park is common land, owned by Denbighshire and Flintshire County Councils, where numerous farmers have the rights to graze sheep. Please remember when walking and cycling here that sheep are grazed on the hill throughout much of the year..
You may well notice strange shapes cut into the heather while you're walking in the park. This is part of the ongoing management that's taken place in the uplands for generations – a combination of burning and cutting encourages new heather to grow and provides fresh grazing for sheep.
It also creates excellent nesting and feeding areas for upland birds. Of particular importance is the black grouse, one of the rarest birds in Wales, but found here in small numbers – since the late 1990s the population has increased from only 10 males, to recent counts of 40 male black grouse. Very early on spring mornings the male black grouse gather together to display and compete for the females. This "lekking" is an extraordinary spectacle.
Related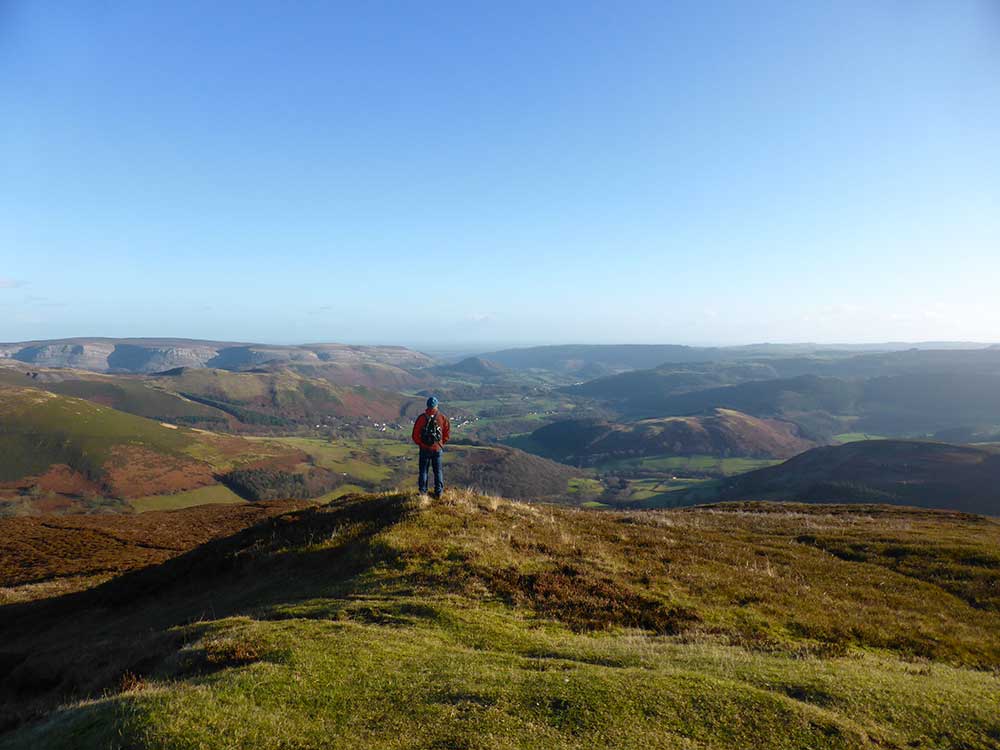 Annual parking permit
You can buy an annual parking permit for use at these three car parks:
Coed Moel Famau, Bwlch Pen Barras, Loggerheads Country Park