Moel Findeg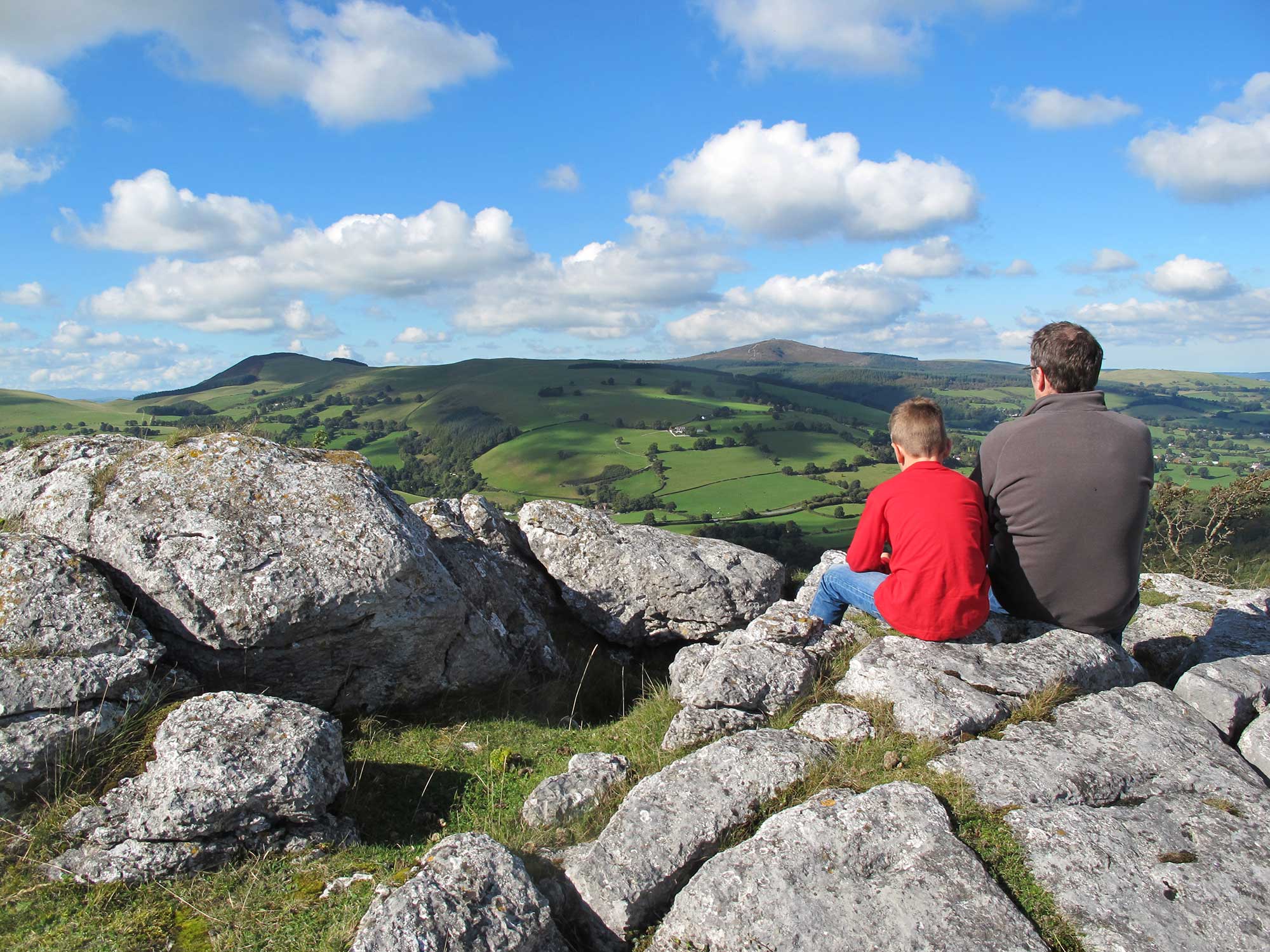 The people of Maeshafn loved their mountain enough to help raise £456,000 to buy it and save it from quarrying. Now it's a 56-acre local nature reserve, and a unique example of lowland heathland occurring at high altitude. The AONB manages the reserve in partnership with the Friends of Moel Findeg and lots of help from volunteers.
The heathland is also now managed with the help of a herd of conservation grazing ponies, originally from the Carneddau, northern Snowdonia. The semi-feral ponies do well on difficult terrain and help graze the more dominant species to allow the heathland species to thrive.
The short walk to the top of Moel Findeg is rewarded by some of the finest views in Denbighshire. Narrow winding pathways lead through delightful birch woodland and out on to open heath.
Views stretch out across the Alyn Valley to the summit of Moel Famau. To the east there are uninterrupted views across Flintshire stretching as far as Merseyside and the Cheshire Plain. The summit itself, known as the Bishop's Chair, is owned by a local farmer but a permissive footpath leads across.
Once-busy Moel Findeg is a place of hidden treasures. Evidence of old quarries and lead mines now lies hidden within the woodland and heathland.
Related