Artist in Residence
Our Picturesque Landscape Project
Artist in Residence
January 2021-October 2021
The picturesque beauty of the Dee Valley has been a source of inspiration to artists, poets and writers for centuries. To continue with this tradition, the Our Picturesque Landscape project has hosted four literary themed Artist Residencies in 2021, and we are delighted to share the artists who have worked with us:
Hywel Griffiths is a poet and geographer in the Department of Geography and Earth Sciences, Aberystwyth University. He has won the chair and crown competitions in the National Eisteddfod and his most recent collection – Llif Coch Awst – won the Wales Book of the Year Poetry category. His academic interests include the relationships between people and landscape, flooding and river processes and art-science collaborations.
Hywel has worked to create a virtual poetry tour of the Dee Valley, including poems inspired by six locations around the locality. Keep an eye out for the QR codes on your next visit.
Website, Instagram: hywelgriffiths1983, Twitter: @HywelGriffiths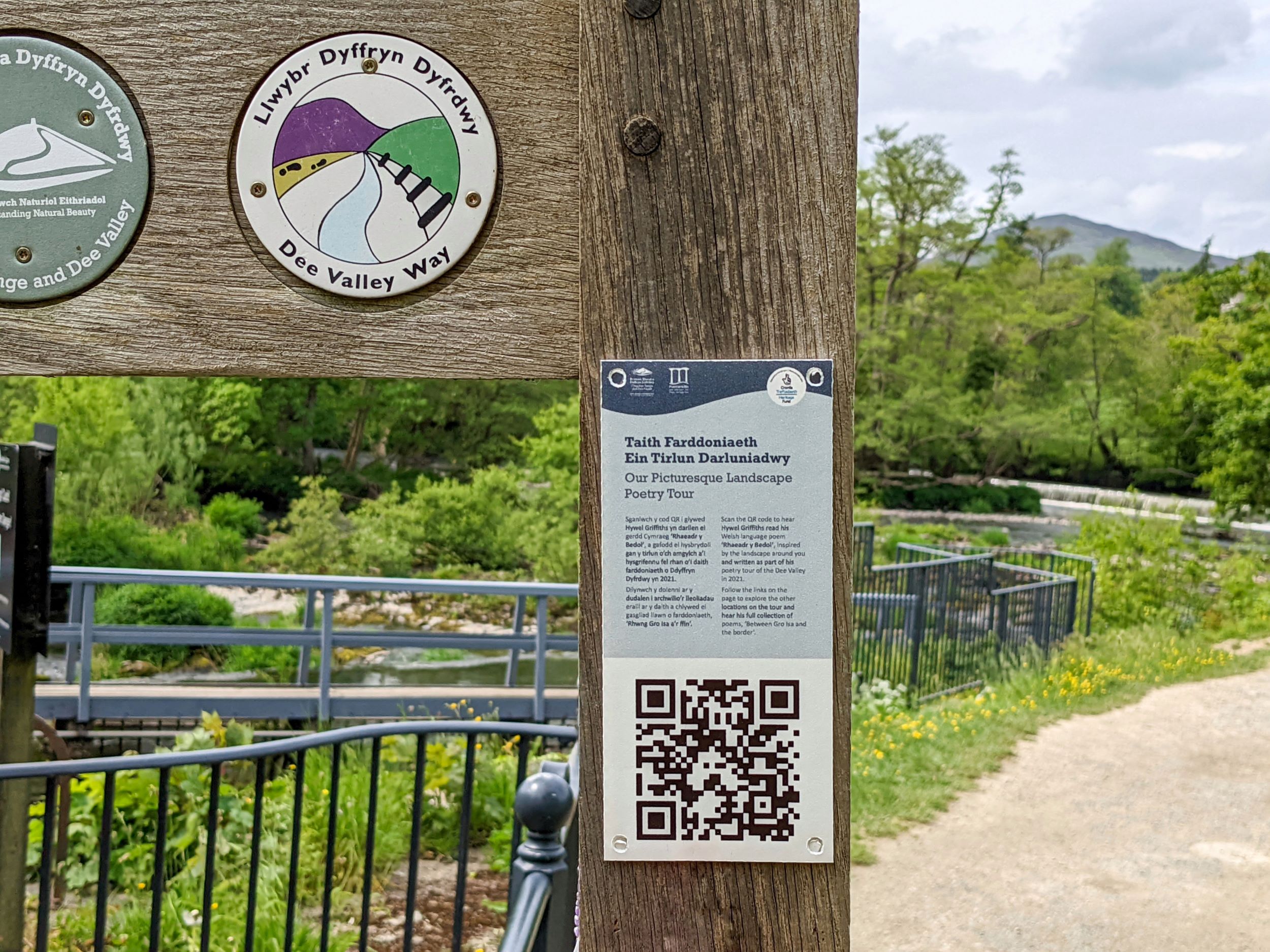 Jessica and Philip Hatcher-Moore are a husband and wife team based in the Dee Valley. Jessica is an award-winning journalist, author and travel writer who worked for the Guardian in East Africa for five years before making a home in North Wales. Her storytelling is characterised by unheard voices and improbable things; Jessica's first book, After Birth, about postnatal recovery, will be published by Profile in May 2021. Philip is a photographer living on a hillside in North Wales. His work, which has been recognised by several international awards and exhibitions, explores society's relationship with the landscape and environment, and spans more than a decade of reportage from across the globe.
The pair have produced 'Custodians of the Dee Valley' an exhibition of interpretive panels with vignettes and photograph highlighting the importance of those who look after the landscape of the Dee Valley. The exhibition is currently on display in the grounds of Plas Newydd in Llangollen.
Website: www.jessicahatcher.com | www.philmoore.info
Instagram: @jessicajanehatcher | @philmoorephoto
Twitter: @jessiehatcher | @fil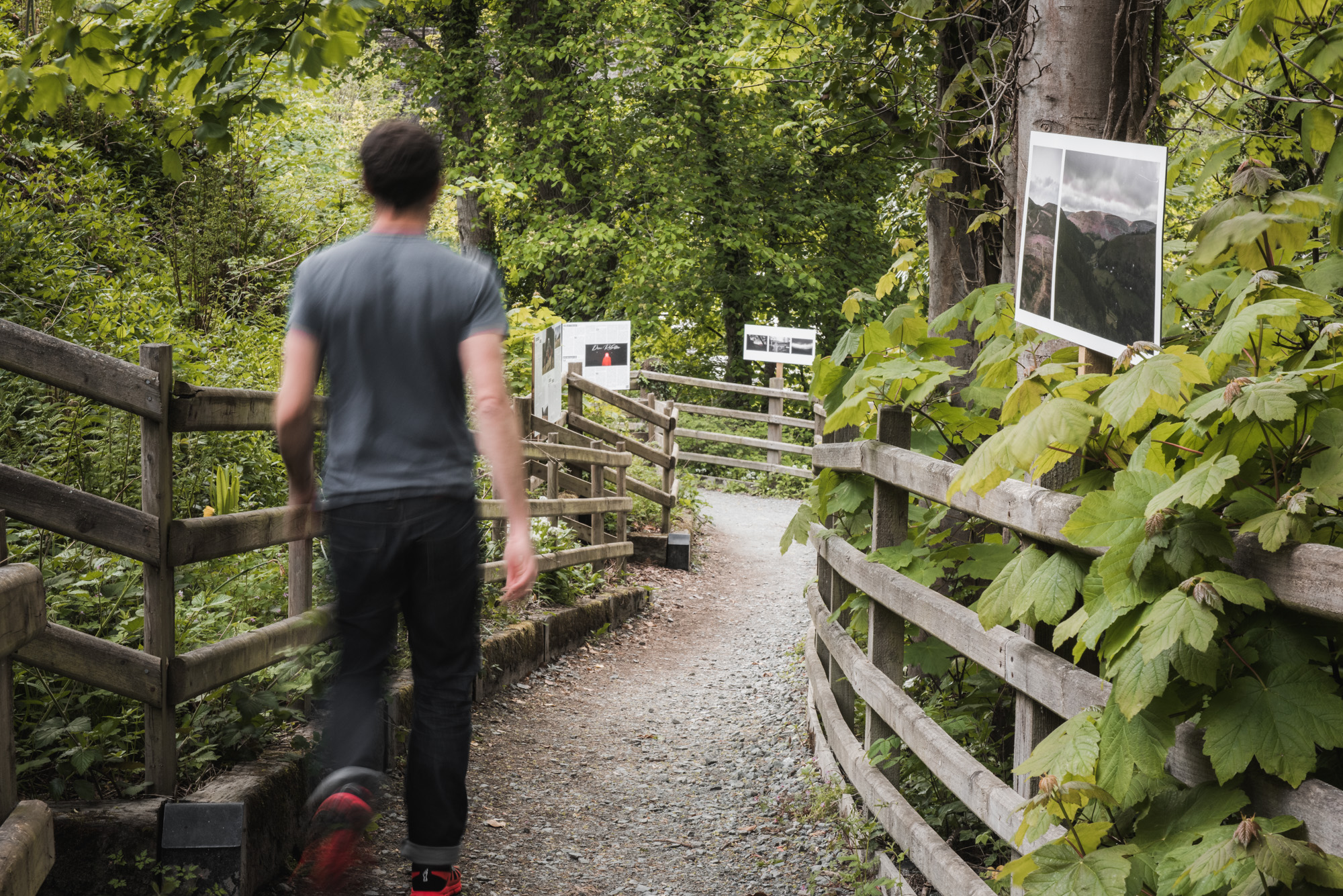 James Hudson is a Visual Artist working on semi-fictional projects that combine original photography, text & collage. His projects are usually commissions or residencies for cultural organisations and brands.
You can pick up a copy of his creative zine 'Vale Voices' at Plas Newydd in Llangollen.
Website, Instagram: @jamesahudson, Behance: www.behance.net/jamesahudson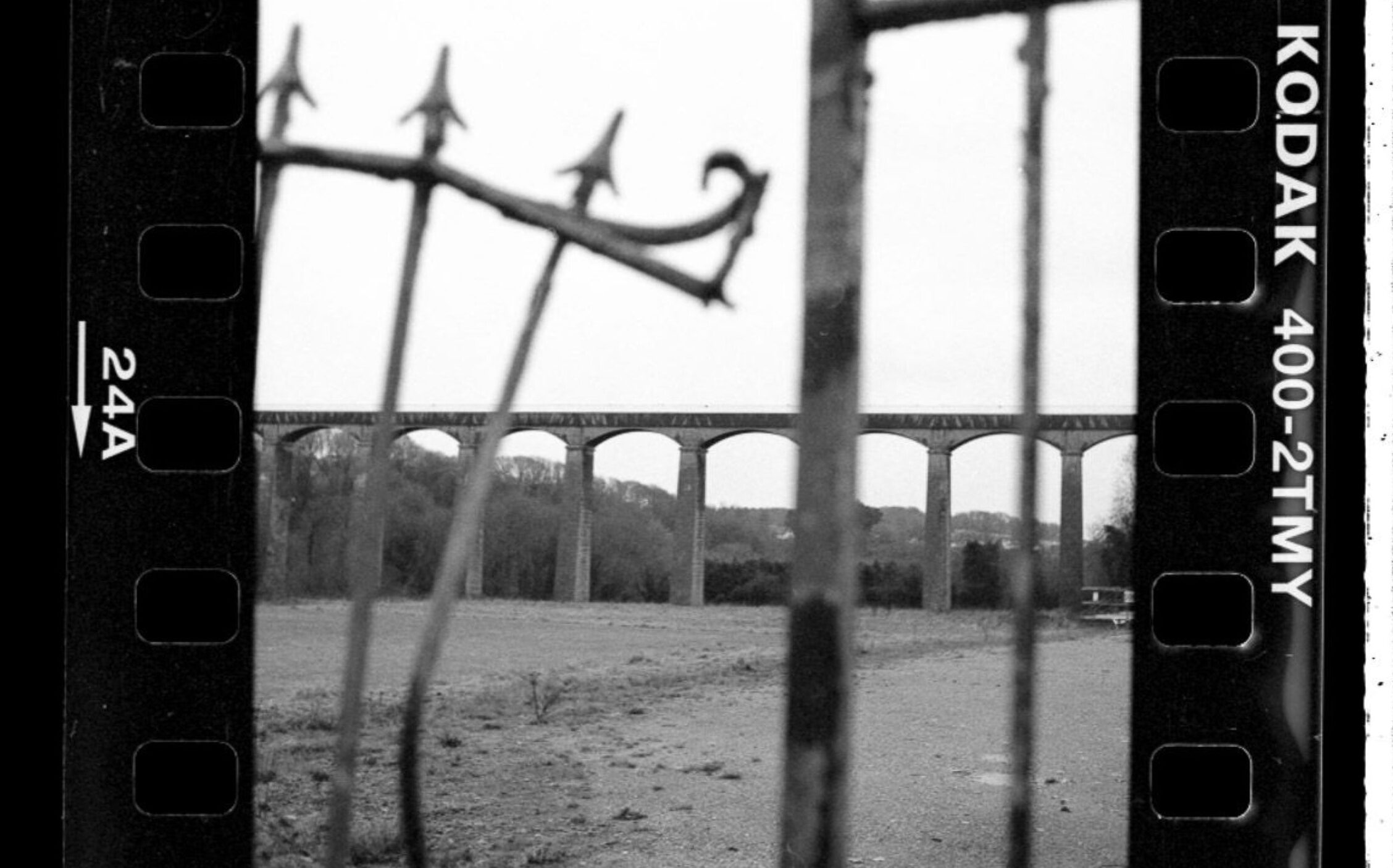 Sian Northey is a poet, author, translator and workshop leader. She writes for children and adults. Her latest volume is Circles (Y Bwthyn Press, 2020), a collection of short stories with pictures by photographer Iestyn Hughes.
Sian has written a collection of poems and prose about four locations in the Dee Valley; Plas Newydd, Castell Dinas Bran, Valle Crucis Abbey and Chirk Aqueduct and Tunnel. Her work has been hand illustrated by Bonnie Hawkins in a series of films that capture the fragility of the landscape in her poetry.
The residencies will explore the connections between people and place, past and present. Throughout the year the artists will be spending time in the landscapes of the Dee Valley and meeting the people that live and work within it. Their work, including poetry, writing, spoken word and visual art, will be created in response to these experiences and shared with local residents and visitors to the area through exhibition, performance, in print and digitally.
We will be posting updates about the residencies throughout the year, so follow the #OurPicturesqueLandscape project on social media (@Clwyd_Dee_AONB) to keep up to date with any events and activities that are happening.
Related
Our Picturesque Landscape

Our Picturesque Landscape Project is funded by the National Lottery Heritage Fund