Project Summary: Conservation
Conserving the Picturesque
Restoring the View
The Our Picturesque Landscape Project has undertaken a scheme of sustainable woodland management work to carefully reveal some of the key views of and from the World Heritage Site and beyond. The thinning work will ensure there is a mixture of native species and a varied age structure of trees which will benefit the wildlife, trees and plants within the woodlands. This is part of a wider programme of revealing key views of the world heritage site and encouraging biodiversity in particular around Pontcysyllte, Chirk and Horseshoe Falls.
You may have noticed our restored viewpoints in locations such as Crane Street Carpark, views of Pontcysyllte Aqueduct and Pen Y Pigyn.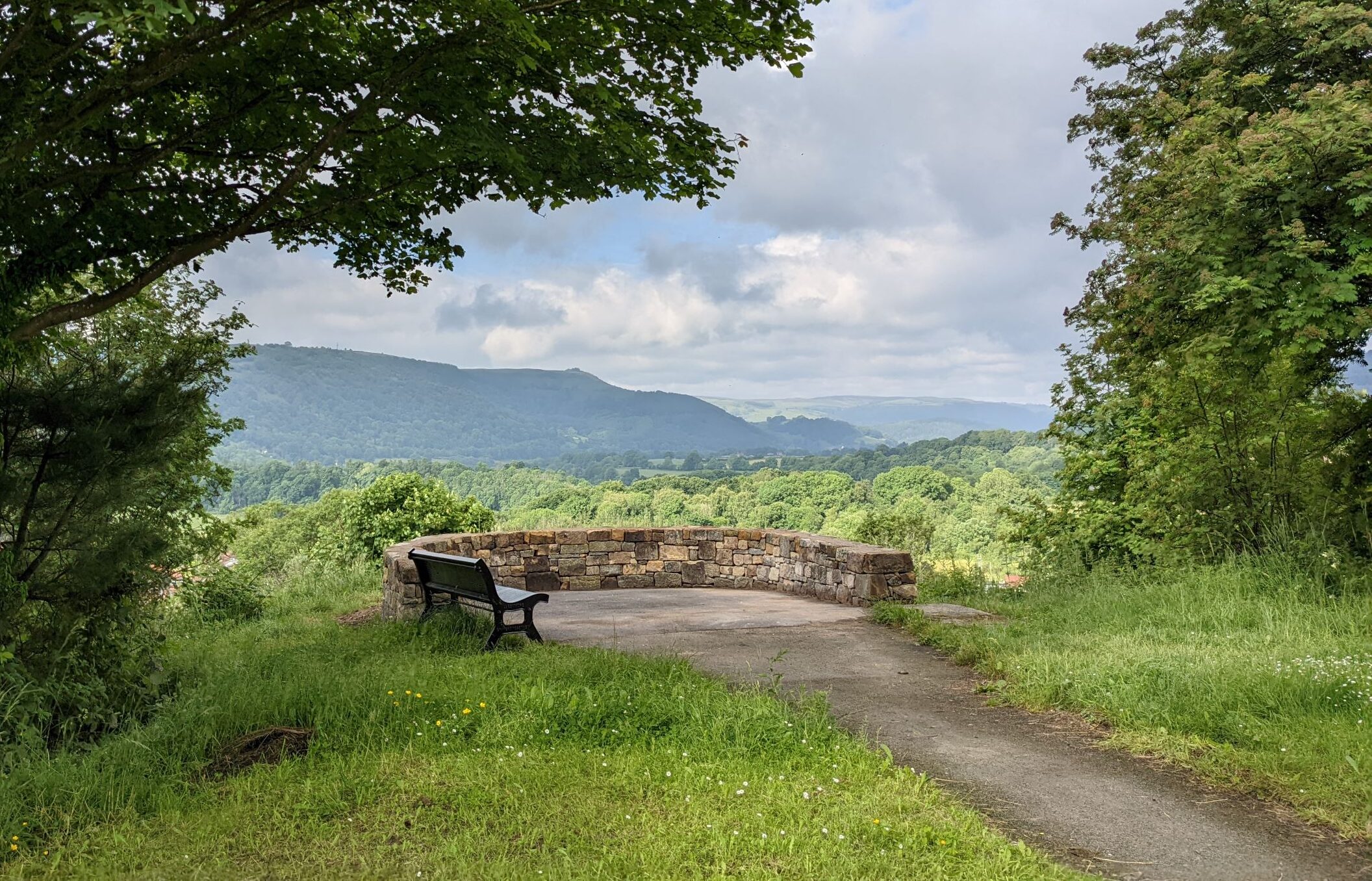 Managing the Landscape
The project will also seek innovative solutions to reducing congestion, access and erosion issues at some of our most fragile sites.
There are eleven projects within the theme of conserving the picturesque, which include managing some of the invasive species that have begun to dominate the landscape, and also restoring wildlife corridors which allow the native flora and fauna to flourish.
Did You Know?
During the length of the project, 1733 hours of conservation volunteering have already taken place!
New Sites and Services
You can explore this recently opened site by following the 0.5 miles of surfaced path. It winds through a variety of habitats and offers beautiful views across the River Dee before returning to the opposite side of the car park.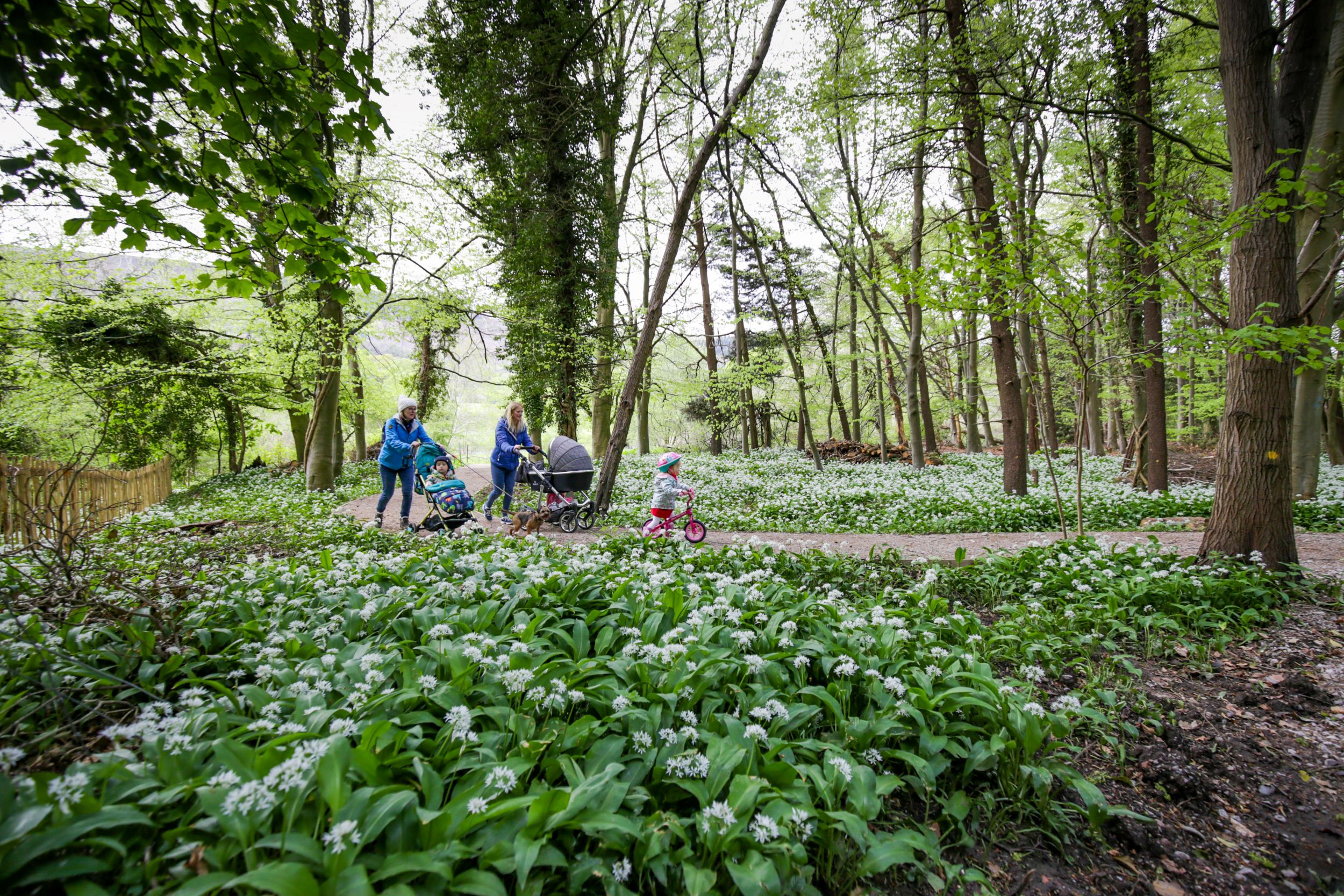 Lengthsman's Hut
The Our Picturesque Landscape Project has restored the old Lengthsman's hut near the Horseshoe Falls, which was used historically as a store and shelter by workers employed on the Llangollen Canal. Huts or hovels like these provided a welcome shelter for the Lengthsmen who carried out the maintenance along a length of canal, usually about 3 miles. The historic building has been set up as though the Lengthsman has just popped out for a day and work and will be returning soon.
The building will be open regularly to visitors by a group of volunteers and AONB staff, keep an eye on our events page to see when our next open day will be taking place.
Picturesque Bus
The Dee Valley Picturesque Bus service is a circular route running every Saturday from May until October 2022, it links Llangollen and the surrounding villages to popular local attractions including Pontcysyllte Aqueduct, Wenffrwd Nature Reserve, Horseshoe Falls, Valle Crucis Abbey, Plas Newydd Historic House and the Horseshoe Pass.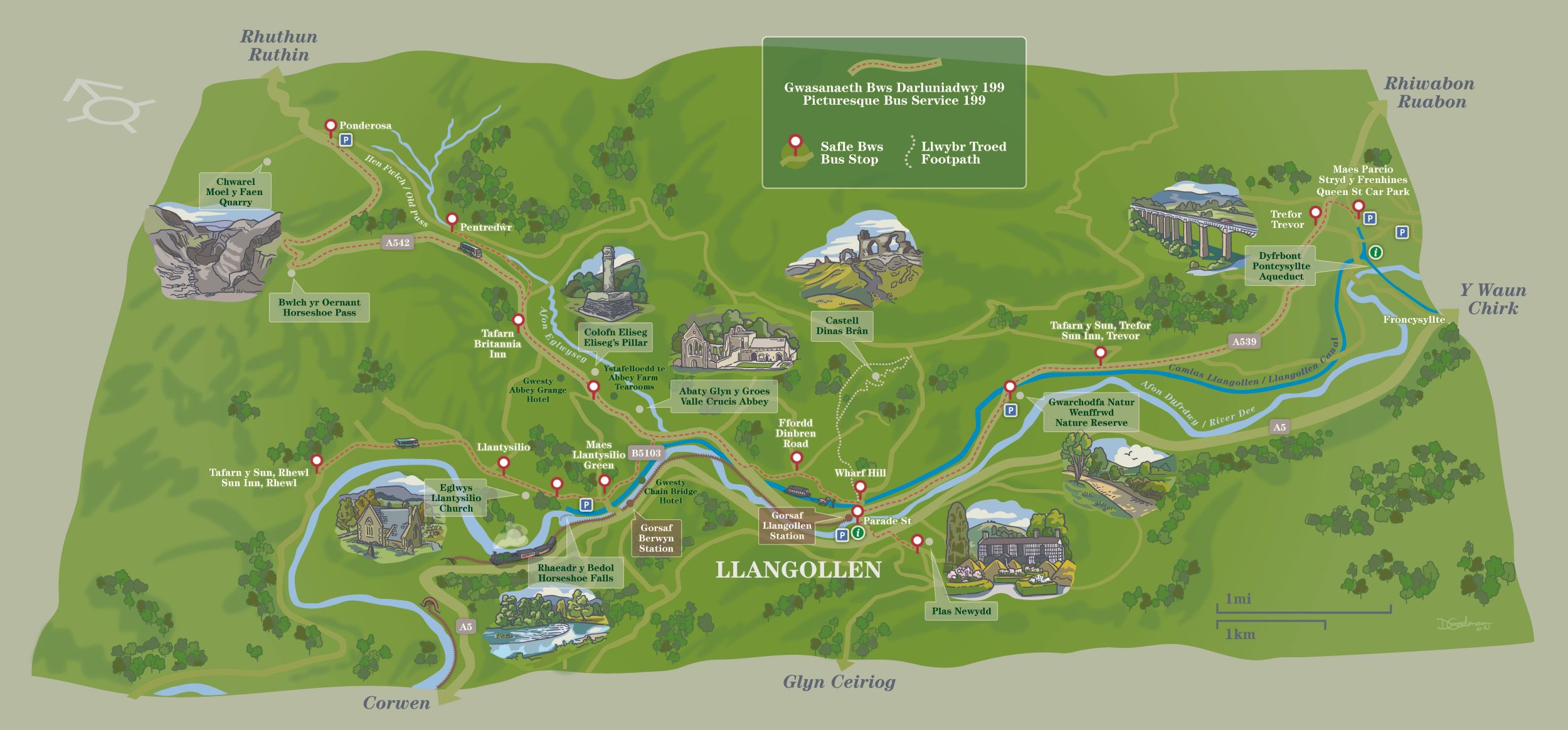 Countryside Grant Scheme
The Countryside Grant Scheme is an initiative supported by the Our Picturesque Landscape project to help fund local projects that endeavour to not only protect but also enhance the project area. Local projects that include hedge and pond restoration, tree planting, woodland or heathland management, or enhancement of ancient wetland could benefit from the fund. Find out more by visiting our grants page.
Related
Our Picturesque Landscape

Our Picturesque Landscape Project is funded by the National Lottery Heritage Fund