Project Summary: Access
Accessing the Picturesque
Celebrating the industrial and cultural heritage of the area is an important aspect of the Our Picturesque Landscape Project, as well as to encourage people to explore the World Heritage Site and surrounding landscape away from the busiest and most popular sites and structures.
Works include new signage at key sites, to give information on the rich history that has shaped the area. In Trevor, residents can now enjoy a new woodland path linking the community centre to the canal.
Projects in the making include the Walking the Picturesque circular walk series, which will take visitors to new areas to enhance the experience and understanding of the World Heritage Site. An impressive camera obscura will also be reinstated at Castell Dinas Brân, using techniques that date back centuries to give viewers a spectacular birds-eye view of the surrounding countryside.
Did You Know?
Look out on the AONB website and social media to keep up to date with the events and activities being planned.
Horseshoe Falls Access and Viewpoint
The metering house and associated channels mark the point at which the canal is fed with 12 million gallons of water per day from the Horseshoe Falls on the River Dee. Built by Thomas Telford and William Jessop this is a fundamental part of the story of the canal, the point where it all begins and the start of the Pontcysyllte Aqueduct and Canal World Heritage Site.
Prior to the Our Picturesque Landscape project the stone noses that form the structure of the intake were inaccessible to people, with a mix of fencing, signs and gates, installed in recent years. The project has enabled this part of the World Heritage Site to become accessible for the first time, allowing the public to step onto and experience this important part of the World Heritage Site. It also provides a wonderful vantage point for the Horseshoe Falls, which is a magnificent arrival point for a World Heritage Site and highlights the importance of the Llangollen Canal and Thomas Telford's influence on the Dee Valley.
Llangollen Heritage Digital Trail
The Our Picturesque Landscape Project has been working with Llangollen Museum to create a Digital Llangollen Heritage Trail for the North East Wales Digital Trails app. Within the project area this new digital trail helps you discover some of the hidden treasures of the fascinating town of Llangollen and sits alongside the existing digital trails at Corwen, Llangollen Railway, Cefn Mawr, Pontcysyllte and Chirk.
The app content is available in both Welsh and English and you can download the app for free from the App Store or Google Play, or by scanning the QR Code.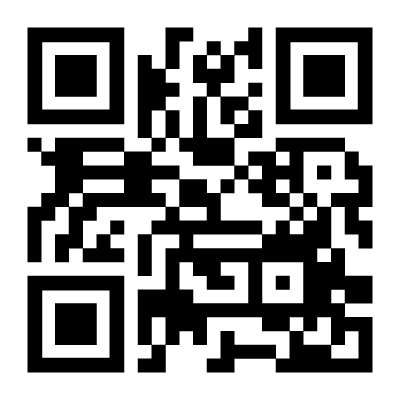 Related
Our Picturesque Landscape

Our Picturesque Landscape Project is funded by the National Lottery Heritage Fund